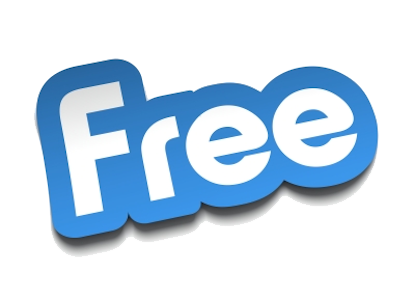 Great success for the 4th edition of the Gluten Free Days-Wellness Food Fest 2016
Great success for the 4th Edition of Gluten Free Days-Wellness Food Fest 2016
It ended on Sunday, October 2, 2016, in Rome, at the Salone delle Fontane at the Eur, the fourth edition of the GLUTEN FREE DAYS – WELLNESS FOOD FEST 2016, event designed and produced by Roberto Malfatto for the Lanificio Factory and WE FOR 2016 onlus, in collaboration with AIC Lazio (Italian Celiac Disease Association of Lazio) and with SuLleali Responsible Communication. Gluten Free Days has received the patronage of the Ministry of Health, the Lazio Region and the Municipality of Rome. Main sponsors: Peroni Senza Glutine, Glorioso and Isola celiaca; media partners: Leggo, Radio Roma Capitale, Free, Gluten Free Travel & Living, Puntarella Rossa, Sglutinati and Celiac Disease Today.
Ambassadors of the'event, glutenfree chefs Marcello Ferrarini with Gambero Rosso, Marco Scaglione, three-time world champion master pizza maker Marco Amoriello with Peroni Senza Glutine, and food bloggers Alice Gorgatti and Katiuscia Niutta.
The Gluten Free Days in Rome is confirmed as the annual event of greater scientific insight and all-round advice in the field of "Gluten Free".
The numbers
4.000 people or so, 2 medical-scientific conferences and 4 workshops dedicated to companies, 140 diagnostic screenings of celiac disease, 20 doctors available for consultations, 10 psychologists available to discuss nutrition, 43 companies in the expo area that presented their products, 17 cooking classes with glutenfree chefs, 16 showcooking sessions with chef ambassadors and the extraordinary participation of "gluten-sensitive" star chef Giuseppe Di Iorio with Agro Camera and Master Chef Francesco Favorito with GSG Lab, 4 food bloggers with Blog IN, 2 apericene, the one on Saturday with master pizza maker Amoriello and Peroni Glutenfree pizza – which among the ingredients of the dough includes precisely the beer of the Peroni family dedicated to celiacs and gluten intolerant, guaranteed by the brand "Spiga Barrata" of the AIC (Italian Celiac Association) – and the one on Sunday with GSG Lab presenting gluten-free sandwiches, an absolutely new product in the field. One cannot enumerate the many savory and sweet tastings offered at the booths.
Scheduled appointments include the official presentation of Puntarella Rossa's new App "The Best Restaurants in Rome 2017″ with an award ceremony for the best restaurants in the capital, and Wahad's workshop on halal certification of glutenfree products to open up the market in Islamic countries.
Contents
At the Saturday morning scientific conference, "Celiac Disease Wears Pink: Women's Project, How – With Whom – Where," coordinated by Prof. De Vitis, chairman of the Scientific Committee of AIC Lazio, shed light on the correlation with celiac disease of some gynecological, endocrinological, rheumatological and gastroenterological symptoms. In fact, the latest data from the Ministry of Health, referring to 2014, indicate that out of 3 diagnosed celiacs, 2 are women.
Of utmost importance, then, is early diagnosis: it is estimated that an undiagnosed celiac woman may enter menopause two years earlier than a healthy woman, risk fractures due to osteopenia/osteoporosis up to 3.5 times more and miscarriages 3 to 9 times higher.
A Focus on the new European legislation on the labeling of glutenfree products, which came into effect last July, was also held on Saturday. Speaking on the subject was Susanna Neuhold, national food area manager for AIC. Despite the fact that it is mandatory to inform the consumer of the presence of allergenic ingredients not only in prepackaged foods but also in catering, to date there is a legislative vacuum for which AIC, as well as the European Federation and other associations of allergic/intolerant patients, have long hoped that European legislation would intervene, defining the conditions of use and reference limits for new wording such as "may contain traces of gluten" or "with very low gluten content".
At Sunday's conference titled "Feeding Today, Between Ancient Certainties and New Awarenesses," there was a discussion, including with Dr.ssa Sara Farnetti, Specialist in Internal Medicine-Functional Nutrition and Metabolism, of how it is appropriate and healthy to lead a varied diet and be aware of what we eat.
From all the doctors, then, the unanimous call to the'importance of diagnoses, made following the medical path: no to do-it-yourself, no to improvised diets and no to gluten-free if there&#8217s no need. Precisely for this reason, in collaboration with the Agostino Gemelli University Polyclinic Foundation – Università Cattolica del Sacro Cuore, free screenings were carried out, Saturday and Sunday. Those who test positive will be contacted within 20 days.
In addition, to support those who face celiac disease for the first time or over time experience difficulties of various kinds, a psychological desk was set up, in collaboration with l'Order of Psychologists of Lazio.
Very well attended and always "sparkling" the 'gastronomic event "Blog IN: Food-blogging in people" organized by SuLLeali Responsible Communication with the presence of food bloggers called upon to offer their specialties from different countries around the world. A way to talk about travel, a topic very much felt by celiacs who often do not know what to eat abroad, all accompanied by the knowledgeable nutritional commentary of Dr. Silvio Moretti.
Not a cooking competition, but a moment of community among visitors and those who have made gluten-free cooking a'genuine passion.
Children, in addition to a large area dedicated to their entertainment run by professional entertainers, were able to experience cooking with real Junior Chef cooking classes.
CELIAC DISEASE IN ITALY AND IN LAZIO (data published by the Ministry of Health as of 31/12/2014):
– Celiac diagnosed: 172.197
– Male/female proportion: out of 3 people diagnosed, 2 are women.
– Celiacs in Lazio: 17.355
Estimates: the number of undiagnosed celiacs is estimated at 427.803 people.
Currently, the only treatment for celiac disease is a strictly gluten-free diet for life.
Data for 2015 will be officially released by the Ministry of Health in December 2016.